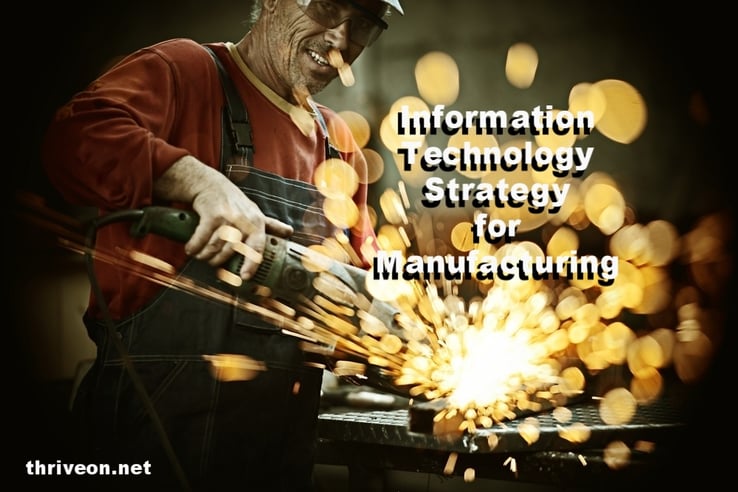 Lean Principles at Work in Thriveon IT Strategy
Minimizing waste, adopting an attitude of continuous improvement, increasing customer value -- these are all practices that are reflected in Lean methodology. While the Lean approach is most often associated with manufacturing, we recognize Lean principles at work in the way that Thriveon's IT Strategy delivers managed services to businesses in many different industries.
Minimizing Waste
If you have ever had a software program that kept freezing, a computer that crashes, or a reporting system that relied on multiple data entry points, then you have seen opportunities to reduce waste. When you are talking about technology, waste is most often measured in time. Investing in the right software and hardware needed to keep workers working saves money in the long run because people can be more efficient. When duplicate data entry is eliminated, the possibility for error decreases in addition to reducing the time that it takes to gather and use the data.
Continuous Improvement
Starting your technology plan with the question - What kind of information does the business need? - will take you down a very different path than if you started with – What kind of software and hardware should we get? This requires a mindset that looks at the systems that will capture the data needed to make decisions and create workflows that result in efficiencies. IT strategy should look ahead to future needs as much as it looks to present requirements. This helps businesses make wise investments and to plan for future growth.
See how we helped this Minnesota manufacturing company when staff turnover left a gap in their internal capabilities.
Customer Value
When a business is proactive about reducing waste and continuous improvement in their technology plan, you don't automatically end up with increased customer value. You have to ask first - What does the customer value? The answer could have to do with price, but often it has to do with customer experience.
A comprehensive Information Technology Strategy should include examination of how the business interacts with customers to find opportunities to provide them with good experiences from order processes and invoicing, to communications and brand identification.
Start with Business Alignment
Thriveon's strategic approach to fully managed services starts with your business goals and objectives. We collaborate with you to analyze information needs from Finance, HR and Operations, to Sales and Marketing. Then we build a strategy that scales to meet the needs of your business. If you're ready for a better way to manage your technology, we should talk.
Read a case study that illustrates our work with a Minnesota manufacturing company.