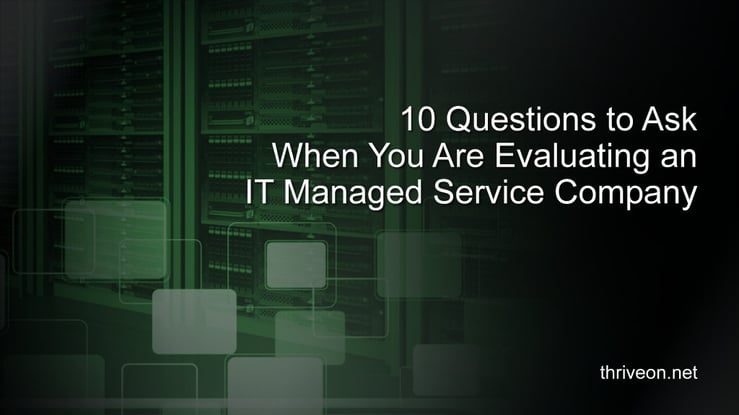 Sometimes even when you know you need to make a change, it's hard to take the first step. When it comes to choosing an IT managed service company, it can be easier to take that step if you are prepared with your own questions to ask. Warning! The questions that we're giving you here are going to derail the sales people who want to talk to you about their cool technology tools and how wonderful they are.
Get the full article Choosing a Managed IT Services Provider: 10 Questions to Ask When You Are Evaluating an IT Managed Service Company on our website.
It just takes 30 minutes to explore how you can unleash your business success with better IT results. Contact us at 855-767-2571 or info@thriveon.net to schedule a discovery meeting.