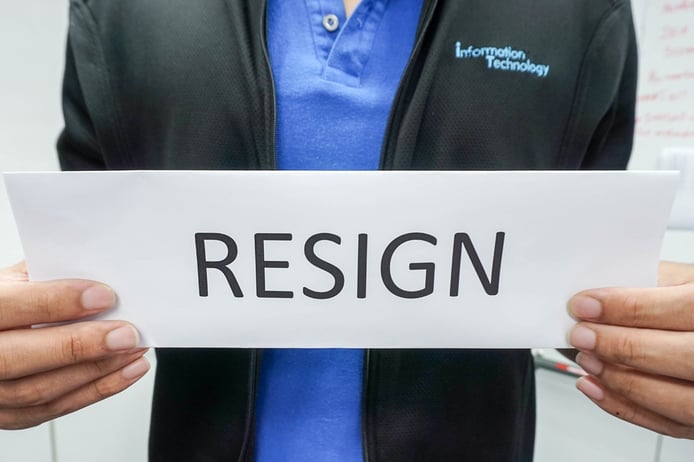 Whether it's your IT guy, your IT gal, or your main IT manager – when that person who knows the most about the technology at your company gives notice, you have to do something. If you can keep from panicking, this situation actually presents an opportunity to really look at your IT support optionsand decide what you should do -whether it's to continue what you are doing, or take a different road with IT and outsource IT.
Should We Go With Internal IT?
If you are already resourcing IT internally from within your company, you probably had your reasons for doing this. Your needs may have been simple and you've been able to have someone manage IT in addition to their other duties. Perhaps you have been fortunate to find an IT professional with sufficient technical skills to keep things running. As you contemplate continuing with internal IT there are some advantages that come to mind.
Nobody Knows Us Like Us
There is no doubt that your own staff understand your business better than anyone else. They have developed relationships with vendors and co-workers, and are working with your line-of-business software every day. Sometimes, however, keeping things "all in the family" doesn't provide for a comprehensive perspective. Technology is ever changing and increasingly complex.
Unless your IT guy can keep up with changes in all areas of IT – from network infrastructure and software to security and business continuity – you'll probably have gaps in IT capability.
No Waiting in Line
Some executives and managers feel that having onsite staff is the best way to get fast response to IT issues, but what does fast look like? Depending upon the number of issues, that poor IT gal could be running from desk to desk. She's fast, but she can't keep up. For employees who are overseeing IT as a secondary role in the company, being the go-to person for user problems could pull them away from the work they do to meet customer needs.
What's even better than fast response time to issues is having less issues in the first place. If internal IT doesn't have the time or the expertise to make improvements that increase reliability, there will always be a line of people and issues that need help and fast will never be fast enough.
More for the Money
You know what your fulltime IT employee costs the company, and it's less than what you might pay a fully managed IT services company per month, but what happens to that number when you factor in turnover? The turnover rate for IT professionals is 2 ½ years. The costs associated with turnover range from 90% to 200% of that employee's annual income, according to the HR industry organization SHRM.
Likewise, on the surface it might seem like having someone oversee IT in addition to their regular duties would save the company money. Chances are, however, they are spending more time than you realize on IT and you still have bills for technical help that make this arrangement not very cost effective at all.
What do you want?
When you are faced with the eminent departure of the employee who has been overseeing IT and knows the most about your technology, it's a good time to ask yourself what kind of IT experience do you really want and what do you want IT to do for your company? Schedule a meeting to explore a way to resource technology that will unlock your business success. Call us at 855-767-2571 or give us your contact info and we'll call you.