Proactive IT vs Reactive IT
First, let's start with defining an IT strategy. On the surface it may only seem like a roadmap of IT initiatives and budgets for the next 1-3 years. More importantly an IT strategy is a comprehensive plan that outlines how technology should be used to meet the goals of the business. In the section above, we introduced the two categories IT strategies fall into: reactive or proactive.
Now, let's take a closer look at how each differs in approach.
Differences between a proactive IT and reactive IT strategy
In a reactive strategy, IT is viewed as an expense that has minimal returns, so it must be cost controlled and overseen by finance. The business value, keep it running. Software and hardware is replaced on a refresh schedule or after it fails. The internal or outsourced IT group is charged with, you got it—keeping the technology running.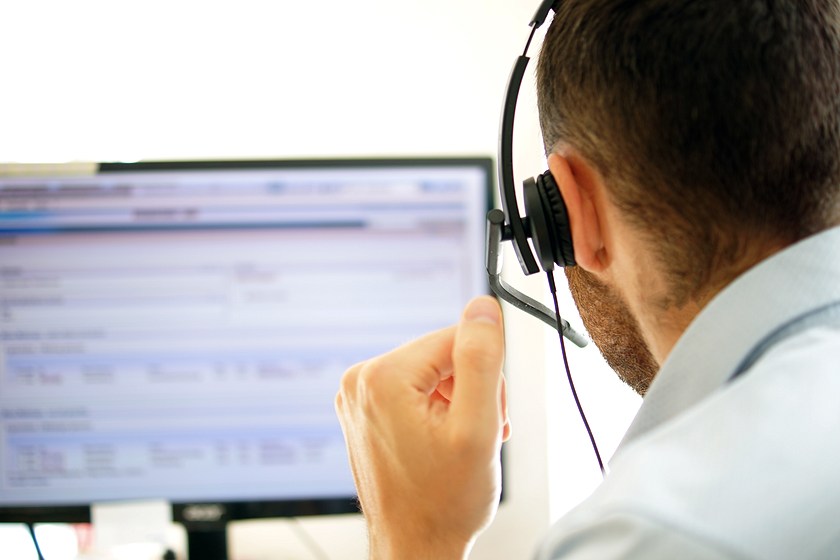 Since IT doesn't have the time or skill to help the business, the burden is on each department head to seek out new technology to help their business unit. While their selections work for them, they often aren't the right change for the whole company or solutions selected aren't enterprise class. Which then takes more time and cost than it should to keep the technology running. There is always too much work to do and so internal groups ask for more people, and external groups become overwhelmed and responsiveness suffers.
In a proactive strategy, IT is viewed as an asset that has a substantial return. It's invested in and often overseen by the Executive Team so it aligns with the company's mission and vision. The business value helps the business run more efficiently, doing more with less.
Software and hardware changes are made based on the hours of time they can save the company each month and are the right long term change for the entire business. The internal or outsourced IT group is charged with not just fixing but preventing issues happening and providing guidance on the technology changes that should be made to make the business more efficient.
The adoption of new technology to help the business is done collaboratively with all department heads: CEO, Sales, Operations, Finance, and IT. Changes happen only after they have been evaluated by all department heads as the right long term change for the whole business and the return on investment has been quantified. Fewer but larger changes are implemented with success, allowing staff to do the same work in less time.
Why a proactive IT approach is needed
Doing more with less is imperative for every business to be successful, to keep costs down, and to remain competitive because it is not always possible to find the right people to fill positions. Technology holds the promise of helping companies get there but most businesses never obtain it for two reasons.
90% of technology approaches are reactive only focused on keeping the day to day running.
IT is thought of as G&A not a functional area so it is treated like an expense and put under finance to be cost controlled.
IT is now a fully functional area that contributes to all other functional areas and requires a proactive approach. There is tactical, operational, and strategic work to be done.
Yet when operating an SMB often there isn't enough room in the budget to bring on all the different people needed to cover 24/7 support, proactive tool management, network administration, system administration, security administration, strategic planning, budgeting, and implementing new innovation. SMB leaders expect those duties and responsibilities to be stretched across a couple team members or a managed service provider—whose programs were never designed to deliver everything needed. This is the main contributing factor to why the IT retention rate of internal people and outsourced providers is just 2.5 years. The net result—as the SMB grows, it does so less profitably.
What a proactive IT approach looks like — from start to implementation
Now let's break down what a proactive IT looks like by diving into support, monitoring, audits, and IT planning.
24/7 support to get users back working when there are issues.
Help portal (request support, view status, and request a change)
Self-help center for instant instruction to common questions to keep users working
Move or Add Changes to management
Manage technology vendor relationships
24/7 management to monitor the network for issues and implement patches to help protect it.
Network and performance monitoring and management
Predictive hardware failure monitoring and management
Microsoft and 3rd

party remote patch/ service pack management and remediation
Realtime virus, spam, malicious content identification, and protection
After hours workstation and server optimization
Proactive audit and alignment to best practices to prevent issues from arising.
Dedicated role and process for developing technology standards
Continual audit and alignment to standard best practices
Areas outside of alignment are reviewed for business risk and costs to remediate as part of CIO steering meetings
Manage firmware and minor application releases
Documentation: WAN, LAN, Applications, Passwords, Procedures, Remote Access, Virtualization
Guidance and direction on an IT plan and budget to help your business do more with less.
Named Chief Information Officer
Monthly steering meetings with your executive team
Known multi year IT roadmap, productivity initiatives, risk, and budget
Guidance on all technology: hardware, software, services warranties, versions, and other important parts of proactive IT lifecycle planning and management